Did you know that there is no "Legal Separation" in New Jersey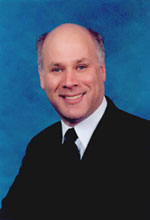 Unlike some other states, New Jersey does not have a formal law authorizing legal separation.
Here in New Jersey, if people simply separate, there is no judge to ask for assistance because there is no concept of legal separation.
Here are 8 things that will help you understand about separation in NJ:
1. It is possible to seek a "Divorce from Bed and Board" in New Jersey, which is a court order that resolves issues of child support, alimony, and property distribution without granting a formal divorce to the parties.
Some people find this more acceptable than a traditional divorce for religious reasons.
Others prefer a divorce from bed and board for possible financial reasons, most ofter the possibility of allowing both spouses to continue on a family health insurance policy without the need for one of them to pay additional health insurance related premium costs.
2. As an alternative to filing for divorce, you have the option to file a Complaint with the Superior Court of New Jersey seeking child custody or child support or alimony (or all three) without filing for divorce.
3. Some people who separate never actually get divorced nor do they obtain a divorce from bed and board nor do they file a complaint seeking child support or alimony or custody.
They just stay separated and work things out themselves.
CLICK HERE to learn about one such couple who used this method successfully.
4. In New Jersey it is possible to negotiate all issues of support, children, and property distribution, and have an agreement reached with your spouse that has been drawn up into a formal Matrimonial Settlement Agreement without ever obtaining a divorce.
Take a look at this article about how to create your MATRIMONIAL SETTLEMENT AGREEMENT. After all, this is how your situation will likely end up, whether you choose to separate or divorce.
5. Yet many other separating couples end up in divorce court. CLICK HERE to read a helpful article about divorce court.
6. Have you considered therapy? A great therapist can help you save your marriage. CLICK HERE to learn how.
7. Also, I have many more resources to help you understand separation in more detail. CLICK HERE for immediate access to my free NJ Divorce Course with about a hundred articles about divorcing in New Jersey.
8. An immediate option for you is my free email series calleD Daily Dose of Divorce. CLICK HERE to sign up and immediately receive a very helpful email. Pople considering separating or getting a divorce in New Jersey regularly tell me that they love it.
I know that if you spend some time with the above resources you will be able to get many of your questions answered.
Best regards,
Steve
Steven J. Kaplan, Esq.

Law Practice Specializing In
Divorce and Related Issues

5 Professional Circle
Colts Neck, NJ. 07722

www.KaplanDivorce.com
(732) 845-9010