"She cleaned out our joint account of $150,000.00!", he said.
"How could my wife, the one person in the world I thought I could trust, betray me like this?"
THEIR MARRIAGE WAS NOT ALWAYS BAD
There were some good times, for sure.
They live in Holmdel with their 3 kids. They have been married for 19 years.
Michael commutes to New York City daily, boarding the Seastreak Ferry at 6 am, and getting home at 8 pm. It's a very long day.
As life got more complicated, marriage hasn't always been easy.
He and his wife, Barbara, disagree over many things, but especially money.
Notwithstanding his six-figure income, living in an upscale community by the Jersey Shore is very expensive.
Their credit card bills were increasing at an alarming rate. He feels that she is overspending "like a drunken sailor."
As a result, Michael recently cancelled most of Barbara's credit cards.
Barbara was furious, calling him an obsessive-compulsive control freak, and demanding that he restore her full charging abilities.
Michael refused.
The next day, Barbara cleaned out a $150,000.00 joint account without telling Michael. She then continued spending money as usual, except using this cash instead of credit cards.
IT'S BAD NOW
When the monthly joint account statement came in and Michael realized what Barbara had done, he became enraged at her betrayal of him and of their marriage.
After getting off of the ferry that night in Atlantic Highlands, Michael drove home, still furious at his wife.
"How could you betray me and our children like this?" he yelled as he entered the home.
Barbara said nothing but she smirked, went upstairs, and she locked the master bedroom door and told him to sleep in the guest room.
Michael tried talking to his wife but all she would do is curse at him "...for being such a control freak," mumbling something about "...going for the jugular...".
Notwithstanding his internal rage, he tried to convince her to attend marriage counseling with him but she refused.
Michael really feels that he has given it his all. He doesn't want to get a divorce, but his wife's behavior is outrageous.
He is in limbo and doesn't know what to do.
Yesterday after work, a man approached Michael as he was exiting the ferry and served him with a Summons and Complaint for Divorce.
He was stunned. "She's divorcing me? he thought. She's the one who created the problems by her dishonesty. She's divorcing me?
HIS FEARS
"This is simply not going to work out", Michael said to himself.
"I can't fix our marriage alone, and my wife has no interest in trying to work things out with me. I think that I'll be better off working on trying to protect myself."
He has saved quite a bit in a 401(k), an IRA, a pension, and in cash during his 19 years of working in New York, and he doesn't want to lose it all to his wife. He said that it's bad enough that she stole the $150,000 recently.
Nor does he want to give away all of the stock and RSU's that he has received.
In addition, Michael is frightened about his future and that of his kids. He is considering the possibility of seeking primary child custody.
He is also facing the thought of being alone again, of being broke, of having to start all over with the dating scene, and being a single father to 3 kids.
Michael is scared, and he realizes that he needs some serious help.
HE GOT HELP
So he hired me to represent him in his divorce case.
I helped him understand the law, in particular, the way that our divorce court judges tend to apply the law, and various settlement options.
I also recommended several therapists and financial experts to him.
Michael hired a therapist and he got a first-rate financial advisor .
The therapist helped him deal with his anxiety.
The financial advisor helped him get a better grasp on his finances and helped him prepare his Case Information Statement.
Michael also attended a special custody mediation program at the Court House.
Counsel for the parties exchanged multiple settlement proposals, and both parties with their attorneys present participated in mediation of the economic issues.
THEY SETTLED
Ultimately, he settled the case in a way that met his needs and the needs of his children.
Barbara was not able to "take him for all that he's got."
Not even close. It was a fair deal.
There was no need for a contested divorce trial. Issues of custody and money were worked out fairly.
Michael and Barbara had a simple uncontested divorce hearing at the Monmouth County Court House in Freehold.
HIS LIFE GOT BACK ON TRACK
Today, Michael looks like a new man. He is sleeping well. No more dark black circles under his eyes.
He looks happy. He tells his friends that "life is good", and that he is feeling better and more confident.
Michael's relationship with his children has never been better.
He was surprised to find that he is not lonely. Rather, he's enjoying his freedom.
He's dating.
He's able to afford to do what's important to him.
DO YOU NEED SOME HELP WITH YOUR SITUATION?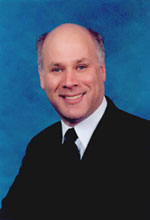 I've been representing Monmouth County residents going through the toughest time of their lives for 32 years.

I can help you explore your particular situation, show you your options, and then help you maximize the protection that is available to you.
Give me a call at (732) 845-9010 or drop me a note here.
I'd be happy to help.