I've been a NJ divorce specialist for over 30 years.
Never before have people been unable to come to my office for a consultation, no matter how much they want to.
I've represented clients through 9/11, through two recessions, and through Hurricane Sandy.
Notwithstanding the pain of each of those difficult times, people still flooded to my office to consult with me confidentially about their marital difficulties.
Given the challenges that we are all facing with the Corona Virus, if your marriage is in trouble, it may be tough for you to think about anything other than divorce.
You likely still feel a need to go meet with a good divorce lawyer to get solid advice.
At the same time,
the experts are telling you to stay home.
It's frustrating.
I understand.
My solution is to offer specialized NJ divorce legal counsel to
you by videoconference from your computer or cellphone.
It's the same information, the same value, and the same price as I offer for consultations in my law office.
It's easy to do
and gets you access to me immediately.
I have an account with Zoom.
Videoconferencing with Zoom feels totally natural, like you and I are sitting directly across the desk from each other.
The video and audio quality are first-rate.
The way that it works is that my staff sends you an email with a link. You open the email and click the link.
That's it.
Presto! It's like you are sitting in my office with me.
You and I can now see each other just as if you were sitting across the desk from me. And the sound quality is very good also.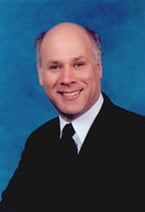 If you are home and don't want your spouse to know that you are speaking with a divorce lawyer, you can go anywhere...even to your car...and have your divorce strategy session with me by video conference right from your phone.
If you'd prefer, strategy sessions are also available by phone.
Call Valerie at (732) 845-9010 and she'll arrange for an immediate videoconference or phone divorce strategy session with me.
Either way, the cost is $250 for a full divorce "strategy session," the same legal fee that I charge for in-office sessions.
The divorce strategy session usually lasts somewhere around an hour.
I'll get your questions answered, give you my best advice, and try to get you some peace of mind.
Free online info is also available to you here at my website. You can obtain free NJ divorce information including my NJ Divorce Course and my Daily Dose of NJ Divorce email program.
It's my pleasure to be of service to you.
Steve
Steven J. Kaplan, Esq.

Law Practice Specializing In
Divorce and Related Issues

5 Professional Circle
Colts Neck, NJ. 07722

www.KaplanDivorce.com
(732) 845-9010

------------------------------------------