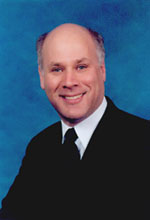 ...so I understand what you may be experiencing.
That feeling in your stomach when your efforts to save your marriage have

failed.

The sadness of realizing that you have been lied to.

The fear of financial insecurity.

Wondering when you will see your kids.

The feelings of betrayal when your spouse has cheated...
...and so much more.
If your divorce will take place in Monmouth County, New Jersey, and if you are looking to hire a divorce specialist, then you are at the right website.
There is a lot of information here that simply is not available anywhere else. You should bookmark this page or just remember to come back to KaplanDivorce.com when you wish to read more.
If you will spend 5 minutes on this website, you will begin to learn what you need to know to empower yourself to work with whoever ends up being your divorce lawyer to help you obtain the best results possible.
I recommend that you start your research by clicking the following link now to read my article called "Introduction to the Monmouth County Divorce Process."
I promise you that it is an "easy read" that will really help you understand how divorce cases are resolved in this county.
This article is a broad overview of everything and it has links all over the place to various topics of interest, so it really is a great place to begin exploring this website.
Once you have read my "Introduction to the Monmouth County Divorce Process", there are 84 more

articles available to you here

that will help you understand the divorce process here as well as how to choose the best lawyer for you to help you maximize your chances of getting the best possible results during your Monmouth County divorce case
.
Flip through some of my articles now. Again...they are easy to read and will be very helpful to you.
Every divorce case is different because the facts of every family are different.
Accordingly, you should not be comparing your situation to that of someone else you know who was divorced. That would be a mistake that will likely lead to confusion as you go through the divorce process and realize that what you thought was going to happen is not happening at all under the facts of your particular situation.
After you have spent some time reviewing the free resources on this website, if you wish to consider moving forward with my law firm, the next step would be for you to come in for a "Monmouth County Divorce Strategy Session".
During your strategy session, you and I will discuss how to apply the particular facts of your case to the law and the way divorces are handled in Monmouth County to come up with the best strategy for you.
We are the ONLY law firm that practices ONLY divorce law ONLY in Monmouth County, a law firm that has successfully helped thousands of Monmouth County divorce clients since 1987.
But...you are probably not ready for that quite yet.
Your lawyer will not be able to represent you effectively unless you are able to work with him.
In order for you to be able to effectively help your divorce lawyer, you will need to have some basic information first.
Get the background knowledge about divorce in Monmouth County that you need to help you partner-up with the right divorce lawyer for you--whether that lawyer ends up being me or some other divorce lawyer-- right here.
To get started, click the link below that says "click here to begin." It will take you to the first article (which will take you under 5 minutes to read.)
Click here to begin (by reading "Introduction to the Monmouth County Divorce Process".)
"… From the time of the initial consultation through to the end I felt like I had a big brother in my corner that you did not want to mess with, who had an answer to any and every situation that might arise…"
Read More Testimonials