Divorce is serious stuff.
You have serious questions and you need serious answers.
WELCOME TO MY NO NONSENSE WEBSITE
There is a lot of mis-information out there about divorce.
Not here.
Here is where you will learn real, practical, and useful information about getting divorced in Monmouth County.
By the time someone finds my website, their marital problems have usually gotten to be pretty significant.
You've probably recognized that you cannot ignore your marital problems any longer, and so you are here looking for some professional help.
You probably have an idea of what you need to do next, but you're not positive. After all, you've never gone through anything quite like this before.
I will help you. I promise.
To begin, let me share with you the story of one person,"Michael", his marital problems, and how he resolved them. This will be an excellent way to help you begin to frame your particular problems so that together we can come up with the best solutions for you personally.
MICHAEL'S STORY
Today, like every other weekday morning for the past 19 years, he woke up at 5:15 AM to begin getting ready for the 55 minute Seastreak ferry commute from Atlantic Highlands into New York City.
The brokerage firm that he works for has an office nearby in Red Bank that he could work at, but he makes far more money in the city, and living in Monmouth County is not cheap.
It's a very long day, but it provides his family with a solid 6-figure income.
They live in Holmdel with their three kids.
His wife stopped working when they had their first child 15 years ago, and has been a homemaker ever since.
Life is not perfect, but he's happy enough.
He's not happy about the fact that over the past year, his wife has lost her desire to have intimate relations with him.
"Hormones", she told him. "And you get home from work so late. I'm lonely."
He trusts his wife. They love each other dearly, he tells himself.
Yet something doesn't feel right.
"She must be bipolar, like her crazy mother", he thought to himself.
Recently he became suspicious enough to put a tracking device on his wife's car, just to make sure.
It's been on for three days now and nothing unusual has shown up, which made him feel guilty for questioning her faithfulness.
THE BETRAYAL
Then at 12:42 PM this afternoon, his life changed forever.
The tracking device notified his iPhone that his wife's car was in his best friend's garage.
What the hell is she doing there?
"Hi Honey!", he said into his phone, his heart pounding out of his chest, feeling the drenching sweat rolling down his hand making the iPhone slippery.
"What are you doing?"
"Oh, you know, just the same old thing. Got the kids off to school, and now I'm cleaning the house. I can't wait to get out of here, but I've just been too busy today."
Then silence.
She knew that he knew.
He called his best friend. The phone rang 8 times. Then voicemail.
"What 'cha doin', buddy? Give me a call back ASAP."
The call was not returned. (Click here to read about one of my experiences with betrayal)
HE IS FURIOUS
"If you weren't working all of the time, you would have noticed how unhappy I've been!" she screamed at him when he stormed into the house two hours early.
"I want a divorce, you devious, cheating bitch!" he yelled at her.
"I'll give you a divorce that you'll never forget, you obsessive-compulsive workaholic! You caused this. It's not my fault. I'm going for the jugular. I'm gonna take you for everything that you've got", she blurted out.
"You won't get a damn nickel from me, and I'll take custody of the kids from you. You are an unfit parent!", he laughed nervously at her.
It's over. He has integrity. He can accept many things, but betrayal is not one of them.
He's done.
HIS CONCERNS
When we first met, Michael told me, "That bitch isn't getting any of my 401(k), my IRA, my pension, or any of my RSU's or stocks."
"She deserves nothing from me. Let that jackass support her."
In addition, he said that he has decided that he's going to apply to the Court for custody. He said that he feels that she is unfit, and the kids would rather live with him anyway. He wants a full psychological report done on her "...to prove that she is a bi-polar narcissist".
HE NEEDS HELP
Michael knows that he is speaking and acting irrationally, but he is having trouble being rational right now.
So he hired me to represent him in his divorce case.
I helped him understand the law, in particular, the way that our divorce court judges here in Monmouth County tend to apply the law.
We explored a series of realistic settlement scenarios.
I then recommended several therapists and financial experts to him.
Michael hired a therapist and he got a first-rate financial advisor .
The therapist helped him deal with his feelings of betrayal, got him to slow down and think about what his goals are, and helped him to focus on what type of custody arrangement is in the best interest of his children.
The financial advisor helped him get a better grasp on his finances and helped him prepare his Case Information Statement to support his divorce case financial theory.
He also attended a special custody mediation program at the Court House.
The other attorney and I exchanged multiple settlement proposals, and both parties with their attorneys present participated in mediation of the economic issues.
THEY SETTLED
Ultimately, Michael settled the case in a way that met his needs and the needs of his children.
His wife was not able to "take him for all that he's got."
Not even close. It was a fair deal.
There was no need for a contested divorce trial. Issues of custody and money were worked out fairly.
He and his wife had a simple uncontested divorce hearing at the Monmouth County Court House in Freehold.
HIS LIFE GOT BACK ON TRACK
Today, he looks like a new man.
The rage from the betrayal of his ex-wife and his former best friend that at one time had consumed him is gone.
His relationship with his children has never been better.
He was surprised to find that he is not lonely. Rather, he's enjoying his freedom.
He's dating.
He's able to afford to do what's important to him.
"Life is good!" he told me the last time that we spoke.
YOUR STORY
I hope that reading Michael's story above has helped you to see some of your own situation.
You may have similar issues or different issues from Michael's.
Still, you probably have a lot of questions, perhaps including questions like:
How will you protect your children from your spouse's "issues"?
How will you make sure that you have as much time with your children as possible?
How will you know for certain that your spouse is not hiding money from you?
How will you afford to live?
How much of the savings that occurred during the marriage are you entitled to?

And many other questions.
You want to be fair. But you are not so sure that your spouse will be fair to you or completely honest with you.
You do not want to waste money paying for any unnecessary legal fees.
Yet at the same time you understand that lawyers cost money and you want to know that your lawyer will do all that is possible to protect you.
I UNDERSTAND.
Every day for the past 32 years I have been advising Monmouth County residents on how to resolve problems like custody, alimony, child support, physical abuse, emotional abuse, financial challenges, substance abuse, and all of the other things that lead people to Divorce Court.
(For more on my background, click here.)
I've counseled thousands of clients over the past 3 decades.
I can help you, too.
I am the only lawyer anywhere focusing my law practice on just representing people getting divorced in Monmouth County.
This unique approach allows me to maintain a sharp focus on developing the best strategies to address the problems that Monmouth County divorce clients have.
THREE HELPFUL THINGS THAT YOU CAN DO RIGHT NOW.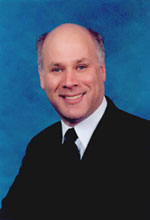 First, you can Click here to read my articles about virtually any divorce-related topic.
Second, there is a "Search Topics" button at menu at the top of this page and at the top of each page of this website. You can use it to search this entire website for what you are looking for.
Third, if you'd like to meet with me personally, call me at (732) 845-9010 or email me here. We'll get you in quickly for a detailed "Monmouth County Divorce Analysis Session."
Steve Kaplan