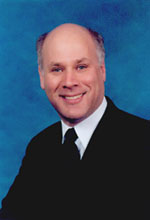 Now, we didn't let it happen, of course.
But I remember that's the first thing Michael said to me when we first met.
He walked in for his first consultation and he handed me Barbara's divorce papers. "She said that she's gonna take me for everything that I've got!"
Michael was really upset.
Read his story below. I think you may see some of your own situation there.
Then I'll show you what Michael did to resolve his problems to try to get you thinking about how you might want to move forward with your own case.
Michael's story
Michael and Barbara live in Holmdel, New Jersey with their 3 kids. He works on Wall Street and commutes by ferry. He boards the ferry at 6 am and gets home at 8 pm. It's a very long day.
Michael and Barbara disagree over many things, especially money. Notwithstanding his significant six-figure income, they found that living in an upscale community by the Jersey Shore is very expensive.
Their credit card bills were increasing at an alarming rate.
Michael feels that Barbara is overspending; Barbara calls Michael a "cheapskate".
One night after he came home, Barbara asked Michael about a female commuter who he was seen talking to in the ferry's bar by a family friend.
Michael felt attacked, and said that she is just someone that he talks to during the boring 55 minute ferry ride home.
Barbara then accused him of being an alcoholic, which really offended him.
He yelled at her that he was not an alcoholic, but said that she was bi-polar.
Over gin and tonics in the ferry's lounge the next evening, Michael shared his marital problems with the woman, learning for the first time that her name is "Veronica".
Michael and Veronica exchanged cellphone numbers. He began texting her, and Michael found that when he texted Veronica about his marital problems she was quick to respond with good advice. It made him feel better.
One night, Barbara saw Michael's texts with Veronica, accused him of having an affair, left the house, and stopped speaking to him.
He tried talking to Barbara but all she would do is scream at him for his texting with Veronica.
He tried doing something special by buying Barbara a new neckless, but Barbara would not accept it.
He tried to convince her to attend marriage counseling but that, too, failed.
Michael feels that he has given it his all.
Yesterday after work, a man approached him in the Ferry Terminal and served him with a Summons and Complaint for Divorce.
He was stunned.
When Michael got home, he pleaded with Barbara to withdraw the divorce complaint and attend marriage counseling with him.
She said, "I'm gonna take you for everything that you've got!"
Michael is in a panic.
He really feels that he got blindsided by this situation with Barbara. He doesn't want to get divorced. He worked really hard to get to his position in life. After all of that, he is afraid that he will be left with no money and no assets. His goal was to patch things up. He wanted to keep his life and the lives of his children intact.
Now, he is frightened about his future.
Before his marriage, he didn't love the idea of being single. Back then, he was sure that Barbara was a perfect fit.
It turns out that while Barbara is not perfect, things were good enough for Michael.
But now he's facing the thought of being alone again, of being broke, of having to start all over, and being a single father to 3 kids.
This made him sad.
The sadness changed to dread when he imagined the thought of being single again.
what michael did
We talked for a long time during that first office consultation. I listened carefully.
Michael started seeing things more clearly.
"This is simply not going to work out", he ultimately told me. "I can't fix our marriage alone, and Barbara clearly has no interest in trying to work things out with me. I think that I'll be better off working on myself."
I referred him to a great therapist, he got a first-rate financial advisor, and he retained me as his lawyer.
The therapist helped him deal with his anxiety. Gradually, it went away.
The financial advisor helped Michael get a better grasp on his finances and helped me negotiate on Michael's behalf in mediation.
I immediately contacted the wife's lawyer and told him that I've been hired by Michael, and that we would like to try to resolve the matter amicably.
I also responded to the divorce complaint by filing court papers that fully protected Michael's legal interests in the event that we couldn't settle the matter amicably.
Then I helped Michael understand the law and what a reasonable settlement for him would be.
Finally, I negotiated a fair and reasonable "Matrimonial Settlement Agreement" on Michael's behalf.
michael's results
Michael got back on track.
Barbara was not able to "take him for all that he's got."
Not even close.
We made it clear to her that we were looking to be fair, but that if Barbara continued to be unreasonable, we were prepared to do all that would be necessary to fully protect Michael.
Barbara calmed down and got more reasonable.
We negotiated.
Ultimately, Michael and Barbara made a fair deal. We settled the case in a way that met Michael's needs and the needs of his children.
There was no need for a contested divorce trial. Custody was worked out successfully. Financial issues were resolved fairly.
We proceeded to a simple uncontested divorce hearing at the county courthouse in Freehold.
I met with Michael recently. It is now a year later, and he tells me that "life is good!" He said that he is feeling better and more confident. His relationship with his children has never been better.
Michael is not lonely. He's enjoying his freedom. He's dating. He's able to afford to do what's important to him.
I

can help you, too.
Many people who read Michael's story above tell me that they see some of themselves in that story. I like to hear that, because that is precisely why I shared Michael's story here.
I have provided a number of hyperlinks in that story to various articles on this website that illustrate the various legal procedures that are being touched on in the article in more detail in case you are interested in any of them regarding how they might be applied to your case.
Once you've read Michael's story and have checked out any of the hyperlinks that interest you, I can help you in several ways.
First, I recommend that you start the way that Michael did, by reading my "Introduction to the Monmouth County Divorce Process." This is an easy-to-read article that will really help you understand the specific tools and opportunities that exist to help resolve divorce cases.
Thereafter, there are 84 more useful articles available to you here.
You might prefer to call my office at 732-845-9010 to set up a customized "Divorce Analysis Session" with me. Or send me an email here telling me about your situation.
When you come in to my office in Colts Neck, you and I will discuss your situation in detail and we will come up with a customized action plan to help get you from where you are to where you want to be.
Let's make sure that nobody tries to take you for all that you are worth.
--Steve Kaplan
"… From the time of the initial consultation through to the end I felt like I had a big brother in my corner that you did not want to mess with, who had an answer to any and every situation that might arise…"
Read More Testimonials