MARITAL PROBLEMS.
You surely don't want them, but unfortunately you have them nonetheless.
You recognize that you cannot ignore them any longer.
You feel that you need good, solid legal advice because you are about to make some very important decisions, but you're not sure where to turn for that advice.
You have an idea of what you need to do next, but you're not positive. After all, you've never gone through anything quite like this before.
And you have questions. Lots of them, including:
How much time will you spend with your children?

How will your spouse's "issues" affect you or your children going forward?
Where will you live?

How are alimony and child support calculated?

What about financial assets? How much will you get?

You want to be fair. But you're not sure that your spouse will be either fair or honest with you.
You do not want to waste money paying for any more legal fees than are necessary.
Yet you want to know that your lawyer will do all that is legally possible to do to protect you if your spouse makes things difficult.
I UNDERSTAND.
Every day for the past 32 years I have been advising Monmouth County residents on how to resolve problems like custody, alimony, child support, physical abuse, emotional abuse, financial challenges, substance abuse, and all of the other things that lead people to Divorce Court.
(For more on my background, click here.)
I've counselled thousands of clients over the past 3 decades.
I can help you, too.
I am the only lawyer anywhere focusing my law practice on just representing people getting divorced in Monmouth County.
I don't take cases other than divorce, and I turn away divorce cases in every county other than Monmouth.
This unique approach allows me to maintain a sharp focus on developing the best strategies to address the problems that Monmouth County divorce clients have.
THREE THINGS YOU CAN DO NEXT.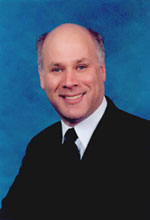 First, you can Click here to read my articles about virtually any divorce-related topic.
Second, there is a "Search Topics" button at the top of this page and each page of this website. You can use it to search this entire website for what you are looking for.
Third, if you'd like to meet with me personally, call me at (732) 845-9010 or email me here. We'll get you in quickly for a detailed "Monmouth County Divorce Strategy Session."
You have decided to research your options for dealing with your marital problems. My talented paralegal staff and I would be happy to be part of your solution.
Steve Kaplan