Welcome to our "Monmouth-County-only" divorce law practice.
If you are getting divorced in Monmouth County, then this website has a tremendous amount of information that will be useful to you.
Begin your visit to our website by watching Leah's brief video:
As Leah indicated in the video, if you live in Monmouth County, then you are at the right website.
If you are like most people who come to our website, something very upsetting has happened, your marriage is in trouble, and you need help quickly.
You feel that you need good, solid legal advice because you are about to make some very important decisions.
You have an idea of what you need to do next, but you're not positive.
So you want to speak with a highly qualified divorce attorney, someone who you can count on to help you explore your best options.
You want a lawyer who is highly competent and very experienced in divorce law.
But it's important to you to have counsel who also "knows his way around the courthouse" in Freehold, NJ, where your divorce case will be resolved. Someone who has lots of experience before the Judge that your case will be heard by.
Perhaps you've heard horror stories of "experienced" lawyers attracting new clients with their enticing websites or billboards, only to have the client "dumped" on a young lawyer fresh out of law school, with the client never seeing the "experienced" lawyer again.
You definitely do not want that.You've got enough fears. Plenty of them. You don't need your lawyer creating more of them.
Your fears include things like what will happen to your children?
What will happen to the house?
How will your spouse's "issues" affect you or your children going forward?
Where will you live?
Where will your kids live?
How are alimony and child support calculated?
What about financial assets? How much will you get?
You want to be fair, but you're not so sure how fair your spouse will be to you.
You do not want to waste money paying any more legal fees than are necessary.
At the same time, you want to know that your lawyer will do all that is legally possible to do to protect you if your spouse is unreasonable.
I understand.
That is why I am the only lawyer anywhere focusing my law practice on just representing people getting divorced in Monmouth County.
I don't take cases other than divorce, and I turn away divorce cases in every county other than Monmouth.
Instead, I maintain a sharp focus on developing the best strategies to address the problems that my Monmouth County divorce clients have.
If you hire me to represent you, I will work with you personally. I will get to know you and understand your case. And I will strategize with you to come up with the best plan to serve you.
Every day for the past 32 years I have been doing just that: advising Monmouth County residents on how to resolve problems like custody of children, alimony, child support, physical abuse, emotional abuse, dishonesty, financial challenges, drug or alcohol abuse, or any of the other challenges that lead people to Divorce Court.
I've been helping residents of Monmouth County divorce strategically since 1987. (For more on my background, click here.)
I've experienced all of it, thousands of times, over the past 3 decades.
I can help you, too.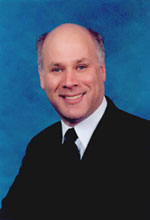 Click here to read my articles about virtually any divorce-related topic. There is a lot of information on the articles page that you won't find anywhere else. Spend some time there. It will help you.
If you'd like to meet with me personally, call me at (732) 845-9010 or email me here.
I'd be happy to help.
Steve Kaplan