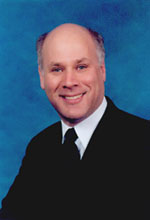 Welcome to my website and my "Monmouth County Divorce Information Center."
A person doesn't usually look for someone with my background until his marriage gets to be intolerable.
Then he has a serious problem, yet it's a problem that we have helped thousands of people work through successfully.
He trusts us to help him with his most precious and pressing concerns, and we do, working together with the client step-by-step.
That's just what happened to "Michael". We helped him resolve what initially presented as a very difficult case involving many fairly complicated issues in a way that he was very satisfied with.
We will likely be able to do the same for you.
I'll bet that you can identify with Michael's story.
Michael's marital problems had gotten so disturbing to him that he decided that he just could not wait any longer.
He lives in Monmouth County, he works on Wall Street in New York City, and he found himself looking to hire a divorce specialist.
He certainly did not want to be in this position, yet he felt that he had tried his best.
When we first met he told me that getting married was one of his greatest life experiences.
At first, he loved his new married life.
He realized that Monmouth County is an exceptional place to live and raise a family, so he and his wife started planning to buy their home here.
After much thought and planning, he and his wife, Barbara, purchased their house in Holmdel.
They had 3 children.
Their kids are amazing.
But...Michael and Barbara disagreed over many things, including finances.
When we met he told me that they had recently been fighting over what is a reasonable amount of money to spend on their kids' activities.
They had found that living in Monmouth County is very expensive notwithstanding Michael's significant six-figure income as a Wall Street executive.
Their credit card bills were increasing at an alarming rate.
He felt that his wife was overspending; Barbara called him "cheap", saying that he was buried in his work all day and didn't realize how expensive life in the New Jersey suburbs of Monmouth County is.
Fighting with his wife about money issues had become frequent.
This caused marital stress to increase.
Shortly before Michael came to see me Barbara told him that she wanted to buy a family share in a fancy private beach club in Sea Bright, with a windowed exclusive cabana on a pier that juts out into the Ocean, at a cost of $10,000 per family each summer.
He would have preferred to buy seasonal beach badges to the Avon-By-The-Sea public beach, a beautiful public beach that costs only $75 per person per year.
His commute to work on Wall Street and his long work hours competed with his need for quality family time. He was not home enough, and his wife was not happy about that.
He tried to rationalize with his wife about how the expense of living in Monmouth County forced him to work long hours in Manhattan, leaving the house at 5:30 am for the ferry from Atlantic Highlands and not getting home until 8 pm.
The responsibilities of being a husband and a parent and a member of the New York City corporate workforce continued to mount on him.
His wife didn't understand why he liked to unwind after a long, stressful day in the city by relaxing at the bar on the ferry ride back from the city at night having a few drinks with other commuters.
His wife would have preferred that he read a book instead.
As such, his life had become even more stressful.
Yet he continued to tell himself that things had still been fairly good...certainly not perfect, but good enough.
but then something happened...
Barbara asked Michael about a commuter of the opposite sex who he was seen talking to at the bar on the ferry after work one day.
Barbara also accused him of abusing alcohol, of being a "functioning alcoholic".
He felt attacked by the comment about the female commuter, who he says is just someone to talk to during the 55 minute commute down the Hudson River from Wall Street across the Raritan Bay to the Atlantic Highlands NJ Municipal Marina.
He was especially offended by his wife's remark about his drinking. He knows that he is only a social drinker.
Indeed, if his drinking was so bad then why, he asks Barbara, has he never had a DWI charge against him?
Ironically, this dispute with Barbara caused Michael to begin confiding his marital problems to the female commuter in the bar on the ferry, learning for the first time that her name is "Sue". Sue really seems to understand him, and truthfully he feels that she is not bad to look at either.
Unfortunately, Barbara saw Michael's texts with Sue, accused him of having an affair, and stopped speaking to him.
they tried marriage counseling
Marriage counseling helped a little, but he still got the sense that something was very wrong.
He explained to the therapist his fear that his spouse is bi-polar.
Barbara called him a narcissist.
Michael got the sense that marriage counseling was not working and really never could work unless Barbara would stop blaming him for their marital problems and get individual therapy to address her psychiatric issues.
So he stopped going.
And he got sad.
And lonely.
Now, he is really worried about his future.
Michael has fears, and he has questions. A lot of both.
Above all else, he wants to fully protect his kids, and he feels that in order to do so, he needs to be the primary custodial parent.
At the office, he has a divorced Department Head who he feels will support him in his efforts and allow him to work from home 3 days a week to facilitate his parenting responsibilities.
No one gets married expecting divorce to happen to them.
No one wants it to happen to them.
But marriage is complicated.
As a result of representing over 1500 divorce clients since 1987, I've learned a lot about what people feel when they are considering the possibility getting a divorce.
People considering divorce often feel fear, uncertainty, and anger.
For example:
The fear of financial insecurity.

The uncertainty of wondering how to best protect their kids.

The anger of realizing that they have been lied to by the one person in the world who they trusted the most.
You are probably feeling some of these things, too.
I get it.
I helped Michael.
He read my articles on this website. He came in to the office. We strategized together. A lot.
We came up with an "Action Plan" and we began serious negotiations with Barbara and her attorney.
We settled the case in a way that met Michael's needs and the needs of his children
I can help you, too.
I can help you in two separate ways.
First, you might want to read some of my 85 articles on divorce here on my website.
Second, you might feel ready to meet with me to discuss your case.


My 85 Articles will give you a valuable and free divorce education.
I have carefully designed this website to provide you with a lot of information that simply is not available anywhere else.
I recommend that you start by reading my "Introduction to the Monmouth County Divorce Process."
This is an easy-to-read article that will really help you understand the specific tools and opportunities that exist to help resolve divorce cases.
Once you have read this first introductory article, there are 84 more articles available to you here that will help you further understand the divorce process.
By being an educated client, you will be more likely to be able to work as a team with me and my paralegal staff in your interest.
This is essential to our joint efforts to try to obtain the best results possible for you.
Instead of (or in addition to) reading my articles, you might want to call my office at 732-845-9010 to set up a customized "Monmouth County Divorce Analysis" with me.
During your "Divorce Analysis", you and I will discuss how to apply the facts of your case to the law.
We will also discuss the way that specific divorce-related issues are typically handled by our nine divorce court judges in Freehold.
Since every divorce case is different, your customized "Divorce Analysis" session with me will enable us to come up with the best possible strategy for your particular situation.
Because my firm is the only law firm that practices just divorce law and exclusively in Monmouth County, you will likely be comforted by the depth of the answers that you will get from your consultation with me.
my law firm is 100% divorce, 100% in Monmouth County.
I am not aware of any other lawyer who spends 100% of his time handling exclusively Monmouth County divorce and custody cases.
If you feel that you would like to consult with me, it would be my pleasure to meet with you for your customized personal "Divorce Analysis".
--Steve Kaplan
Click here to begin (by reading "Introduction to the Monmouth County Divorce Process)
Or
Feel free to call us at (732) 845-9010
"… From the time of the initial consultation through to the end I felt like I had a big brother in my corner that you did not want to mess with, who had an answer to any and every situation that might arise…"
Read More Testimonials