By coming to this page, I understand that you are about to reach out to me.
And it will be my pleasure to assist you.
But...have you read any of the articles on this website yet? Have you spent any significant amount of time learning about how divorce in New Jersey works?
If not, you should.
I believe that it is in your best interest for you to get a "divorce education" before contacting a divorce attorney.
I believe that you should not rush into hiring an attorney for one of the most important experiences of your life, your divorce.
Learn a little about the NJ divorce divorce process first. Then seek counsel.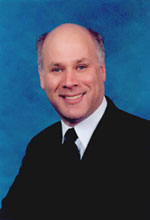 If you will gain some divorce knowledge before looking for a lawyer, then your conversation with your prospective lawyer will be more useful to you.
You'll know what questions to ask.
You'll understand what your prospective lawyer is trying to convey to you.
You can get a great divorce education right here on my website at my NJ Divorce Course. There is no cost and it will help you.
Once you have done some reading and you feel ready to take the next step, that's the right time to consult with me.
Contact Valerie at (732) 845-9010 and she will get you scheduled for your confidential divorce "strategy session" with me asap.
In the alternative, you can fill-out the form below.
Either way, I look forward to meeting you very soon by Zoom Video or telephone.
Steve
Steven J. Kaplan, Esq.

Law Practice Specializing In
Divorce in New Jersey

5 Professional Circle
Colts Neck, NJ. 07722

www.KaplanDivorce.com
(732) 845-9010