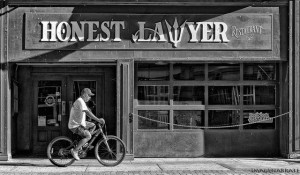 It's time. You know that it's time. Everything and everyone tells you that it's time.
You promised yourself that you would talk to a divorce lawyer right after... well, right after whatever it was you were waiting for to be over.
For some people, it's right after the summer vacation ends. For others, it's right after the Christmas holiday season. For others, its right after... whatever.
You sit down at your computer. You do a search for "Monmouth County Divorce Lawyer."
Over 41,100 results show up!
How do you choose a lawyer to call?
The various websites mostly look similar to you. After all, you have never been through a divorce before. How do you know what to look for in a divorce lawyer?
This is a very serious question and is made more serious by the fact that the bad economic climate of the past five years has caused many non-divorce lawyers to start venturing into the difficult and uncertain area of divorce law.
How do you know that the lawyer who is advertising on Google for your business as a first-rate divorce lawyer isn't really a second rate real estate lawyer who can't get enough real estate work?
How do you know that this alleged knowledgeable divorce lawyer isn't really a relatively inexperienced lawyer who is looking for whatever divorce work that he can pick up so that he can pay his own bills?
Hmmmm... These are valid, good questions for you to struggle with at this crucial point in your life.
As a lawyer who has done nothing but divorce related work here in Monmouth County New Jersey for over 30 years, I recommend that you inquire into the following five areas to help you find a great, highly qualified Monmouth County divorce lawyer who will have your best interests at heart at all times during what could be one of most difficult experiences that you will ever go through:
1. How many years has the lawyer been licensed to practice law?
You want somebody not only with significant New Jersey divorce law experience, but somebody who has practiced divorce law in Monmouth County for an extensive period of time. Somebody young or right out of law school does not have the real world testing that a more seasoned divorce lawyer offers you. And a lawyer who is not well-versed in how things are done at the Monmouth County Courthouse in Freehold, NJ, is not likely to be your best guide through this journey.
The painful truth is that, just like doctors learn things every time one of their patients die that they use to save future patients, lawyers learn things every time they lose a case.
Frankly, you don't want a lawyer that has not had enough experience before the Monmouth County family court, or one who is so young that they have not lost enough cases yet to be really knowledgeable about the real world of divorce law.
2. How long has this lawyer been practicing divorce law?
Once you have found a lawyer with a significant number of years practicing divorce law in Monmouth County, you have to inquire as to what percentage of his law practice is devoted to divorce related issues. If he has been practicing law for 30 years but for 29 of those years he was a personal injury lawyer, is that really somebody who you want to trust your entire future to?
3. Do you trust this person?
Does this person seem genuinely interested in helping you? Is this person saying things that he thinks you want to hear so that you hire him, or is this person really saying things that you have to hear because, well, they just are true?
4. Did this divorce lawyer have the benefit of a clerkship after the completion of law school with a Family Court Judge prior to becoming a practicing Monmouth County divorce attorney?
You want a lawyer who clerked for a Family Court Judge. The judicial clerkship is a time when a young divorce lawyer, if they were one of the fortunate few who were able to acquire a judicial clerkship, develops skills, knowledge, and views the experience of other lawyers, all as a prerequisite to beginning his career as a divorce attorney.
5. Does the lawyer have any professional awards?
There are many of these out there. Different NJ family lawyers put different values on them. One such award is "NJ Superlawyers."

There are others.
The point is that some awards held by a particular Monmouth County divorce lawyer may be an indication as to that person's level of expertise or competence.
Remember: the divorce lawyer that you retain should be focused on helping you achieve your specific goals, which will be unique to you and your situation.
For a discussion as to why you should not try to "save money" by trying to act as your own divorce lawyer, click here.
There are many other factors that you might want to consider when selecting your Monmouth County NJ Divorce Lawyer. This article highlights five that I think are important.
I hope that this post has given you some thoughts to help you successfully begin your search.