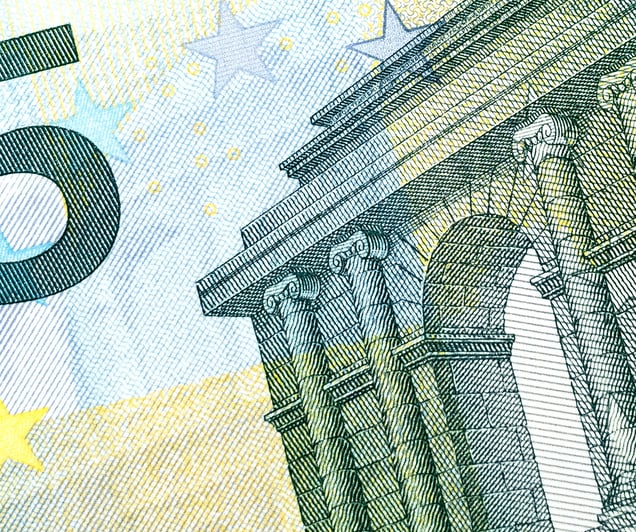 Divorce can be tough on someone's emotions.
Someone going through a tough divorce could easily make a bad decision. This post is about the consequences of one such bad decision, and supports the idea that someone going through a tough divorce needs a highly experienced local divorce lawyer to help him or her make these crucial decisions correctly as the case progresses.
My most painful case involving NJ alimony laws involved a highly successful older accountant, his young secretary, and the accountant's angry wife.
The accountant and his wife had been married for 30 years and had three children, all of whom were through with college.
The accountant had unfortunately not been faithful to his wife throughout the marriage on multiple occasions.
At the time of the divorce, the accountant was having an affair with his secretary. His wife knew about the affair.
The accountant and his secretary were deeply in love, and both of them were desperate to have the accountant's divorce end as soon as possible.
Knowing that, the accountant's wife made a determined effort to take an unreasonable position in terms of her alimony demand. She and her lawyer dug in, and just waited (click here to see a more reasonable position for her to take regarding alimony).
Her strategy worked.
As month after month passed by with no progress in the divorce case happening of any significance, the secretary grew more and more impatient.
The accountant, sensing that he might not only lose his wife but his girlfriend (and thus his secretary!) as well, grew somewhat panic-stricken.
Yet each time that settlement negotiations would take place, the wife and her lawyer would dig in on the same unreasonable position, being totally unwilling to yield.
Finally, the accountant told his divorce attorney, "Just give her whatever she wants. I'll have enough money left and I don't care much about money anyway; I love my secretary and can't wait to spend the rest of my life with her."
The accountant's lawyer was terribly unhappy about the accountant's new position, but his client insisted.
And so the deal was made. The accountant had been earning $300,000.00 per year and the wife had unreasonably demanded that he pay her $200,000.00 per year as alimony, leaving himself $100,000.00 a year to live on.
He agreed.
They were divorced.
The accountant was the founder and senior partner of a 10 accountant firm. He had four partners and five associates.
Six months after the divorce, the accountant stopped paying alimony, alleging that he had been fired from his firm (a firm that he started himself 30 years' earlier) by the other partners.
He indicated that he was able to obtain a new job, however, but that it only paid $150,000.00 per year working for a corporate accounting department as opposed to the $300,000.00 per year that he had previously earned with his firm.
Nonetheless, in a spirit of cooperation and "fairness," the accountant offered to pay his now ex-wife the same percentage of alimony, meaning that she had been receiving $200,000.00 out of his $300,000.00 income previously, and so he would agree to pay her $100,000.00 out of his $150,000.00 income now.
This made sense to the accountant, as the original percentage was 66 2/3 percent of his income to the wife as alimony and 33 1/3 percent of his income to himself to spend as he saw fit. The new calculation kept the exact same proportion of his income to his ex-wife and to himself, and so he thought this was fair.
The ex-wife didn't.
Still bitter about the situation, the ex-wife rehired her divorce lawyer and filed a post-judgment motion against her ex-husband asking that the Court require him to live up to the terms of the Judgment of Divorce and continue providing her with alimony at the agreed upon rate of $200,000.00 per year.
The ex-husband, totally frustrated once again by what he viewed as his ex-wife's unreasonable position, hired a new lawyer (i.e., me) to ask that the Court modify the Judgment of Divorce to reflect his new reality, to keep the same percentages in place, to therefore allow his ex-wife to receive the same two thirds of his income that she had previously received with him living on one third, and significantly, to require the ex-wife to reimburse him for his counsel fees relating to fighting what the accountant believes was a totally frivolous motion.
The judge agreed with the ex-wife.
The judge did not accept or believe the accountant's position, namely that his former accounting partners forced him out of his accounting partnership, one that he himself had started 30 years ago and grown to ten accountants.
Rather, the Judge believed that the accountant set up a scheme whereby he agreed to pay what he did initially just to get the divorce over with, knowing that he would then quit his job and try to pay his ex-wife less money.
Ultimately, the judge ordered the ex-husband to continue paying $200,000.00 per year to the the ex-wife, even though the ex-husband alleged that he was only making $150,000.00 per year and even though the ex-husband provided proof in the form of his current pay stubs showing that he was, indeed, earning only $150,000.00 per year.
"How can I be expected to pay her $200,000 per year when my entire gross income now is only $150,000 per year? Even if I give her everything I earn and take nothing for myself, that still leaves a $50,000 per year shortfall," argued the ex-husband (soon to become ex-boyfriend and ex-employer, as well).
The judge told him that he would have to fund his alimony obligation by liquidating his assets, including his retirement account, if necessary. The judge found that the accountant had engaged in fraudulent behavior that was designed to harm his ex-wife, and the judge would not tolerate that.
The takeaway for you from this story is that alimony is a real obligation, one that must be taken seriously.
One who pays alimony must also realize that he is at the mercy of the Court if his circumstances should change rendering it difficult or impossible for him to comply with an alimony order.
While NJ alimony law certainly allows a judge great discretion to modify alimony terms if there is a substantial change in circumstances, what the accountant did not realize is that the determination as to whether an alleged "substantial change in circumstances" gives rise to a situation in which the amount of alimony should be changed is up to a NJ Family Court judge, not the ex-husband himself.
Indeed, we see this all the time when a payor of alimony becomes disabled and comes back to court under the NJ alimony laws that allow for a downward modification of alimony based upon his disability and subsequent inability to pay alimony.
I see impatient litigants all the time just anxious to make any deal to end months or more of anguish while going through their divorces.
My advice is to slow down -- go for a walk, meditate, do whatever you need to do to clear your head, but never rush into a divorce settlement just to get it done. The results of rushing an important decision like a divorce settlement can be debilitating for life.
Do not make important decisions related to your divorce case without having the benefit of highly experienced, local counsel. I say "local counsel" because every judge is different and divorce law is practiced slightly differently in each of New Jersey's 21 counties.
You want a highly experienced divorce lawyer who is known in the county in which you are getting divorced to maximize your chances of success.