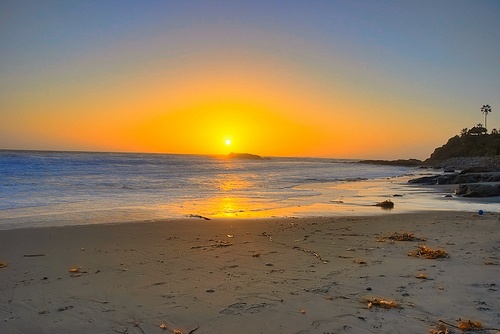 Question: What is it like when your New Jersey divorce is finally over?
Answer: Kind of like the first warm day after a bad winter.
Here we are on the other side of the winter of 2014! What a relief for all of us snow-sick New Jerseyans.
Even though it is only mid-April and I live in New Jersey, I am back at the beach.
It is 64 degrees again, just like it was the last time I wrote a post like this last December.
Everybody has a place where they do their best thinking. For me, it has always been the beach.
The salt air, the sand, the ocean, the sun, and the other people all combine to make an environment that gets my creativity flowing.
Most people don't love winter, and divorce is a type of winter.
As a divorce lawyer here in New Jersey for 27 years now, I cannot count how many people have told me during their personal divorce proceedings that they just want to get it over, that they didn't need the absolute best deal possible, but that a fair deal is all that they were seeking.
Those same people, when questioned by me months after the end of their divorce, almost to the person confirmed that it was more important to them to get their divorce behind them reasonably than it was to hold on for the absolute best possible deal, no matter how much time or money was being wasted.