Attorney Profile: Steven J. Kaplan, Esq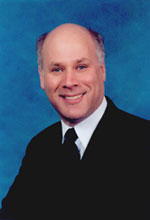 "I have designed this website to be largely about you and how I can help you to not just get through this challenging time in your life, but to get through it with dignity and with a realistic roadmap for your future that gives you certainty and confidence in your ability to move forward.
Even though this website is largely about you and how I can help you, most people who visit my website have some questions about me, and so this section of my website will introduce you to me and to my way of helping my clients.
My interest in divorce law began in the early 1980's when I took a serious interest in both introductory and advanced Family Law classes while a law student in New York City at Brooklyn Law School.
In 1986 I was given the opportunity to fine-tune that interest during a Family Court Judicial Clerkship in the New Jersey Family Court. Here I had an opportunity to obtain first hand experience working closely with a highly-respected Family Court Judge on hundreds of cases involving divorce, custody, alimony, child support, visitation, domestic violence, and related issues.
Since 1987, I have focused my law practice exclusively on divorce, custody, alimony, child support, visitation, domestic violence, divorce mediation, and related issues.
From 1987 through 1996 I was an attorney in the Family Law Department of the Ansell law firm in Monmouth County (first as an associate attorney to David K. Ansell, Esq., the Chairman of the firm's matrimonial law department, and then as a firm partner), and since 1997, as the director of my own Family Law firm.
In 1989, I was invited to serve on the Monmouth County Matrimonial Early Settlement Panel, a group of divorce lawyers who volunteer time helping other lawyers settle their matrimonial cases. I was selected as the Chairman of the Early Settlement Panel for three years between 1994 and 1997.
I am a long time member of the New Jersey State Bar Association and the Monmouth County Bar Association.
Because divorce can be frightening, my professional staff and I try hard to understand the particular unique fears that each client has. People with Monmouth County Family Court issues frequently struggle with fears. Some of these fears include:
How will they meet their financial needs?
What will happen to their relationship with their children?
Where will they live?
How will they be viewed by the judge in their case?
And related fears.
My legal staff and I are highly experienced in helping our clients deal head-on with these fears. We do so by helping our clients set realistic, achievable goals for their cases, and then we map out strategies to help our clients achieve their stated goals.
I keep myself and my staff on the forefront of using state-of-the-art Apple computer technology, both in the courtroom and in the conference room, for the benefit of my clients.
I use videoconferencing, both in the courtroom and out of the courtroom, for a dramatic and significant enhancement of the level of my professional presentations on behalf of my clients.
I have staff members who provide regular client "courthouse tours" of the Monmouth County Courthouse, as a service without charge. This free service helps my clients get comfortable with the Court and its facilities, well in advance of the client's scheduled court date, thereby giving my clients additional comfort in what could otherwise be an intimidating, uncomfortable, and unfamiliar new setting.
I have focused my law practice exclusively on issues involving Divorce and related Family Court issues for 29 years from my Monmouth County law office.
I am highly selective in hiring staff who are sensitive to the needs of clients dealing with the many emotional issues that surround divorce cases.
My staff is empathetic, caring, and client-focused. They work as a team, and continuously strive to provide the highest quality of legal representation to our clients at a fair fee.
Most people find that my firm is different than most of the other divorce law firms around for the above reasons and other reasons.
It would be my pleasure to meet with you personally to help you map out a successful strategy for your particular legal situation."
--Steve
Click here to Contact us. It would be my pleasure to speak with you personally, today if you would like.