ABOUT ME
I, too, have experienced much of the pain, the heartache, and the upheaval of divorce.
Since 1987, I've "lived" divorce professionally as a Monmouth County divorce attorney, having helped over 6000 people resolve serious marital problems.
During those same 32 years, I have also "lived" divorce personally, as the husband of a previously-divorced woman, and as the step-father to her two wonderful children.
I have experienced the good and the bad of the Monmouth County divorce court system, both as an attorney and as my wife's second husband, doing my best to support her emotionally as she and her attorney battled things out over the years with her ex-husband and his attorney.
I have seen both professionally and personally the fact that sometimes the court system works and sometimes it just doesn't.
I've seen the miraculous efforts put forth by some great judges, who have invested much of their own vacation time trying to get to the bottom of troubling cases, in their struggle to reach the "right" decision.
And I've also seen a few seemingly less-than-great judges.
My experiences, both professional and personal, help me relate to my clients very closely.
I'm fortunate. I'm doing professionally what I've always wanted to do. I love the opportunity that doing this kind of legal work gives me to try to help make people's lives better.
By way of my background, after graduating Brooklyn Law School I was most fortunate to obtain a clerkship with a well-respected New Jersey Family Court Judge up in rural Newton in Sussex County. (I never thought that the Judge would hire me. Never. To understand why, read "How An International Catastrophe Started My Career", by clicking here.)
During my clerkship with Judge Graves in 1986 and 1987,, I learned how divorce works "from the inside". This was an amazing opportunity that allowed me to really learn the nitty-gritty of divorce law.
I worked hard for really long hours, trying to absorb as much about divorce law as seen from the eyes of the Court as I could during that internship.
My judge was one of the best. His Honor would get in early and work late, sometimes till midnight. I tried to stay by his side and absorb as much as I could for as long as I could.
[I remember one late Thursday night as we were getting ready for Friday morning motions, the Judge read someone's papers and said, "Steve, go to the clerk's office and find the certification that this guy filed 5 or 6 years ago. He said the exact opposite of what he is saying today. Get me those papers please."
So I did.
You should have seen the fireworks in Court the next day when the man's new lawyer learned publicly that his client was full of you know what.]
Anyway, at the same time as I was spending my weekdays in the far Northern part of the state, I began dating a divorced woman from Monmouth County at the Jersey Shore (who later became my wife.) She had two young children, ages 6 and 2 (now 39 and 35!)
Through my interactions with my girlfriend and her kids, I quickly learned how divorce worked (or sometimes didn't work) in the real world.
I found myself regularly comparing what I saw from my divorced girlfriend's perspective as she attempted to navigate challenges with her ex-husband here in Monmouth County to what I was learning from Judge Graves' perspective as he attempted to resolve similar issues brought to his courtroom by battling spouses in North Jersey.
I moved down to Monmouth County from North Jersey in 1987 at the end of my clerkship with Judge Graves.
I was offered a position with one of the larger Monmouth County law firms and worked my way up over the next 9 years, from the newest associate attorney in the divorce department ultimately to the co-chairman of the firm's Divorce department.
After 10 great years with this firm, in 1997, I left that firm and the many friends I had made there and I started my own Family Law practice.
Ultimately, I decided to get my practice highly focused by taking ONLY divorce cases, and ONLY in Monmouth County. This allows me to devote all of my time and my energy to focusing on how divorce is done here in Monmouth County.
I was named a divorce "SuperLawyer" by NJ Monthly Magazine for 5 consecutive years, was on Monmouth County's Divorce "Early Settlement Panel" for over 20 years, and was Chairman of the Early Settlement Panel for 3 years.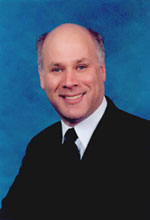 I also spent decades as a member of the Monmouth County Bar Association's Family Law Committee, beginning in 1987, and because of my technical knowledge, several years ago I was asked to give a Continuing Legal Education seminar on "Computers in the Law Office" to the Family Law Committee.
I am 61 years old and have been a divorce specialist here in Monmouth County since shortly after my clerkship with Judge Graves ended in 1987.
I have lived in Monmouth County since 1987 and enjoy some of the great things that Monmouth County has to offer, including boating, the beach, our dogs and visits to the barn to watch my daughter and my wife ride horses.
Steve Kaplan
Ready for your Monmouth County divorce education? Click here...