About Me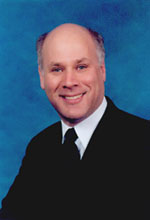 I come from a typical New Jersey intact family from North Jersey who vacationed each summer in Monmouth County for decades (my grandparents' place was on McCabe Ave. in Bradley Beach for 50 years.)
As a kid, I always fantasized about living by the beach in Monmouth County when I grew up. As an adult, I feel privileged to have been living that fantasy for the past 31 years.
In the 1960's I was first exposed to the concept of divorce as an 8 year-old child. I remember struggling to understand what divorce meant, and what a childhood friend was going through during his parents' divorce.
I loved camping, sailing, and playing guitar and piano as a kid.
I became an Eagle Scout in 1974.
I directed the boating program at a North Jersey camp for 5 summers while in college and my first year of law school.
I paid for college at Rutgers and law school by playing in a band on weekends.
When I was in law school in New York City, I enrolled in and successfully completed every divorce-related class that was offered.
After graduating from law school, I was given the opportunity to fine-tune that interest during a Family Court Judicial Clerkship in the New Jersey Family Court.
Here I had an opportunity to obtain first hand experience working closely with a highly-respected Family Court Judge on hundreds of cases involving divorce, custody, alimony, child support, visitation, domestic violence, and related issues.
On weekends while I was in law school and working for the Judge I taught windsurfing. This is how I met my wife. I relocated to Monmouth County to be with her and her then 2 and 6 year old children (my step-children, who are now 34 and 38.)
Between 1987 and 1996 I worked my way up the ranks, from associate attorney to partner, in the family law department of a well-respected Monmouth County law firm.
In 1989, I was invited to serve on the Monmouth County Matrimonial Early Settlement Panel, a group of divorce lawyers who volunteer time helping other lawyers settle their matrimonial cases.
I was selected as the Chairman of the Monmouth County Early Settlement Panel for three years between 1994 and 1997.
Since 1997 I have managed my own Monmouth County divorce law firm in Colts Neck.
During my entire 31 year career, at the end of the workday I would come home from Court and experience some of the consequences of divorce personally, both as a step-father and as the husband of a previously-divorced woman.
I love spending time with my family, going to the beach by my house, hanging out with my dogs, playing guitar and piano, and listening to...who else for a Monmouth County guy...Bruce Springsteen.
Fill out the form below to be contacted.