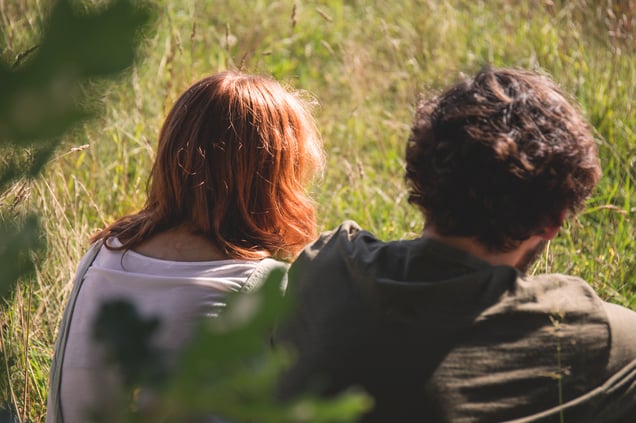 As a New Jersey Divorce Attorney, I get many questions from potential clients about adultery.
(If you have divorce-related questions, you should sign-up here for my Daily Dose of Divorce email course. It's free. And I think that at this point in your life, it's likely to be the best investment in yourself that you can make.)
Anyway...
There is a lot of confusion out there about how NJ divorce court judges treat people who have committed adultery.
I remember vividly my first such case.
It was September 1987. I was just hired out of my clerkship with the NJ divorce court by a great law firm.
The Senior Partner brought a new potential client in to meet with me. Then he left.
At some point during our consultation, the potential client asked me if it would hurt her case if her husband found out that she had a boyfriend.
I was new. I didn't know the answer.
So I told her the truth: "...I don't know the answer to your question. But I'll find out..."
I went back to the Senior Partner and told him of the client's question.
He stormed back into my office and looked at the potential client and said, "You could have sex with the entire NY Giants football team. It won't affect your husband's alimony obligation to you." Then he turned around and left (sensitivity was not his strong point.)
That was a bit abrupt, I thought to myself, but I get the point.
The fact is, some states "punish" someone who commits adultery.
Fortunately or unfortunately (depending on what you did or didn't do), New Jersey does not.
That is to say, in most cases, the fact that one side or the other committed adultery will not affect alimony, child support, property distribution, child custody or parenting time.
1. THIS FIRST ARTICLE discusses ADULTERY as well as the 8 other NJ divorce grounds.
2. In fact, the NJ Grounds for Divorce usually don't really even matter. Sounds crazy? I'll explain why I say that HERE.
3. Any type of betrayal is difficult. I remember well this...and it's NOTHING compared to your spouse committing adultery. I get betrayal...
4. When your spouse has committed adultery it can make you crazy and make you want to seek revenge. But you really need to exercise restraint...don't be like these two dogs (You'll see what I mean...check out this article.)
5. THIS FIFTH ARTICLE takes you through the entire NJ divorce process and will be really useful to you if you are thinking about getting a divorce..
Understanding the very limited role that adultery really will play in your divorce case is painful but important for you to understand.
Also, I have many more resources to help you understand the concepts of adultery and all other aspects of divorce in more detail.
An immediate option for you is my free email course called Daily Dose of Divorce. People considering separating or getting a divorce in New Jersey regularly tell me that they love it.
If you sign up, you will immediately get an extremely helpful email from me that takes you through the entire NJ divorce process.
It will take you less than 10 minutes to understand much of what you need to know.
It's an easy read and you'll have it right now.
Then every day for the next month (and less frequently after the first month) you'll get an additional email giving you helpful information to help you ease your anxiety about what you are going through.
Sign up here to subscribe to my "Daily Dose of Divorce" email program.
It will really help you.
I promise.
Steve
Steven J. Kaplan, Esq.

Law Practice Specializing In
Divorce and Related Issues

5 Professional Circle
Colts Neck, NJ. 07722

www.KaplanDivorce.com
(732) 845-9010