Coronavirus sure makes marital problems a little tougher to deal with than they used to be.
First of all, there Is No Legal Separation in New Jersey. There never was.Many people contact my firm because they are considering separating from their spouse and they want to know about how to obtain a "legal separation."
Prior to the Coronavirus, I would tell them that there is no such thing as a legal separation in NJ; they could have simply moved out if they wished to (of course, I also made it clear that they could not simply abandon their responsibilities, both financial and otherwise, for a spouse and children.)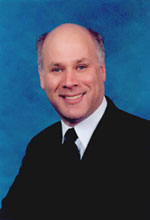 The fact of the matter is that unlike some other states, New Jersey does not have a formal law authorizing legal separation.
Here in New Jersey, if people simply separate, there is no judge to ask for assistance with the separation itself because there is no concept of legal separation (of course there is a judge available to determine child support and custody type issues when parties separate without divorcing.)
This may be a meaningless distinction though, because in New Jersey it is possible to negotiate all issues of support, children, and property distribution, and have an agreement reached with your spouse that has been drawn up into a formal "Marital Settlement Agreement," or "Interspousal Agreement," or "Property Settlement Agreement," without ever obtaining a divorce.
One can also file a Complaint with the Superior Court of New Jersey seeking child custody, child support, alimony (or all three) without also filing for divorce.
It is also possible to seek a "Divorce from Bed and Board" in New Jersey, which is a formal court order that resolves issues of child support, alimony, property distribution, etc. without granting a formal divorce to the parties.
Some people find this more acceptable than a traditional divorce for religious reasons and other practical reasons, like the possibility of continuing on a family health insurance policy without additional premium costs.
I call this a "99% divorce".
The decision to separate or divorce is a serious one.
Notwithstanding the fact that there is no concept of "legal separation" in New Jersey, there are still difficult issues of child support, alimony, property distribution, debts, insurance, and many other issues that need to be worked out.
These things are certainly made more confusing by the fact that New Jerseyans are supposed to stay put right now. Moving out may simply not be an option for you right now given the Coronavirus situation.
But there are things that you can do.
First, you can still engage a therapist. Many of them are now providing their mental health services via videoconference.
Similarly, many marriage counsellors are providing marriage counseling via video.
If you have more questions about separati
ng or divorcing in NJ, take a look at my FREE ONLINE NJ DIVORCE COURSE .