Marriage can be an incredibly complex and difficult journey, and there are many different issues that couples may face along the way.
One common challenge that many couples encounter is unhappiness in the marriage, which can stem from a variety of factors.
When one spouse is unhappy in the marriage, they may feel like they want to leave the marital home in order to escape the situation.
However, it is important to understand that in the state of New Jersey, one unhappy spouse cannot simply force the other spouse to leave the marital home.
There is only one exception to this rule: applying for a restraining order under the Prevention of Domestic Violence Act.
In cases where one spouse has been the victim of domestic violence or feels threatened by the other spouse, they may be able to obtain a restraining order that requires the other spouse to leave the marital home.
However, outside of this situation, there are very few circumstances in which one spouse can force the other to leave the marital home.
The reason for this is that both spouses have legal rights to the marital home, regardless of how happy or unhappy they may be in the marriage.
In many cases, both spouses have contributed financially to the purchase and upkeep of the home, and both spouses have a legal right to occupy the property.
As such, one spouse cannot simply force the other out of the home, even if they are unhappy in the marriage.
In the absence of a court order, one unhappy spouse may feel stuck in the marriage and trapped in the marital home.
However, it is important to remember that there are other legal options available to them.
For example, they may be able to file for divorce and request that the court grant them exclusive possession of the marital home.
Additionally, they may be able to negotiate with their spouse to come to an agreement about the division of assets, including the home, as part of the divorce process.
Ultimately, it is important for couples to understand their legal rights and responsibilities when it comes to the marital home.
While one unhappy spouse may not be able to force the other to leave, there are other options available for couples who are struggling in their marriage.
By working with experienced attorneys and mediators, couples can find solutions that work for their unique situation, and move forward in a way that is fair and equitable for both parties.
IF THIS ARTICLE WAS HELPFUL, THEN LET ME HELP YOU CONTINUE YOUR DIVORCE EDUCATION
I'll teach you how to protect yourself.
You'll learn how to make a fair deal.
I've written hundreds of brief articles, just like this one, on New Jersey specific divorce-related topics.
For example, DO YOU NEED MONEY from your spouse for your needs during the divorce case?
Or IS YOUR SPOUSE A NARCISSIST?
Do you want to move out and actually physically separate? Or is moving out going to hurt your CHILD CUSTODY CASE?
Is your spouse ABUSING ALCOHOL OR DRUGS?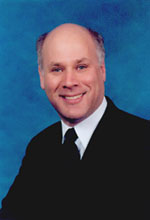 And if so, how can you protect your kids?
Should you talk to a divorce lawyer? And if so, how do you find a really good one? I'll give you a formula for finding just THE RIGHT DIVORCE LAWYER FOR YOU.
And finally...if either this article on Legal Separation or any of the above articles were useful to you, then I want you to know that there are hundreds more articles just like these that I will share with you at no cost!
Just ENROLL IN MY FREE NJ DIVORCE EDGE 2023 course.
It takes under 10 seconds to enroll.
When you sign up, you'll immediately receive a powerful article called "Steve Kaplan's Guide To Divorce In New Jersey".
This article is an easy read that takes you through the entire New Jersey divorce process in under 10 minutes.
I cannot tell you how many people have told me that this article has helped them make better divorce-related decisions that led them to a favorable divorce settlement.
It will help you, too, as will all of the other brief, easy to understand articles that I will send to you, one each day.
Start your free subscription to NJ DIVORCE EDGE 2023 right now...you'll be so glad that you did!
I cannot wait to start helping you get the "edge" in your New Jersey divorce case!
Until next time,
Steve
Steven J. Kaplan, Esq.

Specializing In Divorce
Throughout New Jersey
5 Professional Circle
Colts Neck, NJ. 07722

www.KaplanDivorce.com
(732) 845-9010