Prenuptial Agreements
Do you want to have a prenup in place before you get married? Remember that in order for a premarital agreement to be valid in NJ, it must be drafted properly (ie, in accordance with New Jersey laws and standards) and must be fully and properly signed before the marriage takes place.
"My office is offering a unique option to couples who wish to have a pre-nup: we call it "pre-nuptial agreement mediation". This is contrary to what most lawyers encourage people to do.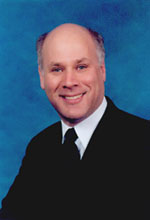 Usually each side hires a lawyer--while they are preparing for their wedding!--and the lawyers fight over what the pre-marital agreement should say. This is a difficult thing for most engaged people to handle while they are planning their wedding and their future together.
Prenup mediation allows both people to meet with me together, without other lawyers involved. I help the individuals honestly and fully discuss their respective concerns and together we draft the agreement that best serves their needs.
After the agreement has been structured, then each person may choose to meet with an independent lawyer to be certain that they are receiving independent advice and that they do, in fact, wish to go forward with the premarital agreement.
Prenup mediation can often result in a prenuptial agreement being drafted in much less time that it might otherwise take if the traditional two-lawyer approach is used.
We handle prenuptial agreements on a fixed-fee basis.
Call me personally at (732) 845-9010 or email me if you would like to discuss a prenuptial agreement."
--Steve Kaplan
Fill out the form below to be contacted.