In New Jersey, getting a restraining order is a powerful remedy that is available to someone who is being subjected to domestic violence.
This legal process is designed to protect victims and prevent further harm.
Let's break down the basics, including who qualifies, the specific reasons for seeking a restraining order, and the steps involved in obtaining one in Monmouth County.
To qualify for a restraining order in Monmouth County, NJ, a few key points must be considered:
Relationship Status:

The victim and the person causing harm must have a specific relationship, like being spouses, former spouses, dating partners, or sharing a child.


Additional relationships that are protected under New Jersey's Prevention of Domestic Violence Act includes household members and siblings.

Acts of Violence:

Abuse can take various forms, such as physical, emotional, sexual, or economic.
New Jersey recognizes many bases for seeking a restraining order, including:
Assault:

Any intentional act causing bodily harm or fear of harm.

Harassment:

Repeated unwanted communication or actions meant to alarm or annoy.

Sexual Assault:

Any non-consensual sexual contact or penetration.

Stalking:

Repeated and intentional conduct causing fear for safety.

Criminal Mischief:

Damage to property with intent to harm or control.

False Imprisonment:

Unlawfully restraining someone against their will.

Terroristic Threats:

Threatening violence with the intent to terrify.
The process of obtaining a restraining order involves a few simple steps:
Contact Law Enforcement:

In emergencies, call the local police for immediate help.

Temporary Restraining Order (TRO):

File a complaint at the Superior Court in Freehold to get a temporary restraining order during business hours and at your local township police department during non-business hours. Restraining orders are available to you 24/7 if needed.

Final Restraining Order (FRO) Hearing:

Within 10 days, a hearing is scheduled to decide if a final restraining order is needed.

Legal Representation:

You can choose to have a lawyer during the hearing.

Issuance of the Final Restraining Order:

If ongoing protection is necessary, a final restraining order is issued with specific rules.
In New Jersey, restraining orders are a crucial tool for safeguarding individuals from domestic violence.
Understanding who qualifies, the reasons for seeking a t.r.o., and the simple steps involved empowers victims to take legal action and create a safer environment.
New Jersey's clear and comprehensive legal approach aims to protect and support those affected by domestic violence.
IF THIS ARTICLE WAS HELPFUL, THEN CONTINUE YOUR DIVORCE EDUCATION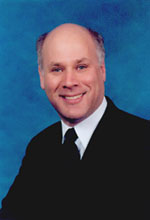 Learn how to protect yourself and make fair deals.
I've written hundreds of articles on New Jersey-specific divorce topics.
Need money during the divorce case? Dealing with a narcissistic spouse? Wondering about moving out and its impact on child custody? Protecting kids from a spouse's substance abuse?
Enroll in my free NJ Divorce Edge 2023 course for access to hundreds of similar articles.
Sign up now and immediately receive "Steve Kaplan's Guide To Divorce In New Jersey." It's helped many make better decisions for favorable settlements.
You'll then receive another powerful brief article each day for the next 30 days.