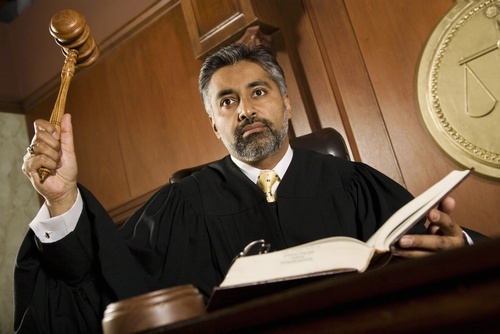 The Coronavirus has created a surge of parenting time emergencies that are crying out for an effective and immediate resolution.
But the physical courthouses in New Jersey are closed.
And although judges are available by phone in emergencies, many judges are not viewing these cases as emergencies.
How can you get help to resolve your custody or parenting time issues?
(As an aside, you should be subscribed to my
Daily Dose of Divorce
email course. It will really help you. If you are not subscribed yet, consider doing so now.)
I participated in a videoconference with dozens of NJ divorce lawyers and judges recently to discuss this very important and issue.
The consensus of opinion was this: Judges expect parents to be "reasonable."
There will come a time when the pandemic recedes. Things will get much more "normal."
And when that happens judges, when called upon to listen to "who did what to who" when the judge wasn't available, will be looking at how "reasonable" each party was when deciding what the judge is going to do to modify either parenting time or custody (if anything.)
So what can you do if your parenting rights are being trampled by an unreasonable co-parent?
First, we can send a strong letter to the other parent demanding that you be allowed to exercise your rights, pointing out how you believe the other parent is acting unreasonably.
Second, we can file papers with the court seeking assistance, showing how the other parent is being unreasonable. While the courthouses are physically closed, judges are resolving cases by video conference.
A third approach is for you and your ex to agree to hire a private arbitrator to resolve the issues. The arbitrator is given specific power by the parties in writing to listen to their attorneys argue the case via videoconference and to render a binding decision resolving the visitation issue, again focusing on the reasonableness of each parties' position.
At the absolute least, you should document everything. Copy texts. Save emails. Take photos. Recordings are great (as long as they are made lawfully.)
Do you have more questions about custody of your child?
If you'd like to learn about JOINT CUSTODY, click here.
While Judges love joint custody, in my experience IT IS NOT ALWAYS APPROPRIATE. Here are my thoughts about when and why.
Or if learning about 50/50 shared custody interests you, CLICK HERE.
READ THIS if you are interested in learning about "Parental Alienation Syndrome."
Here's a brief article about HOW TO HAVE HAPPIER KIDS while your family is going through separation and divorce related issues.
How do you CO-PARENT AFTER YOUR DIVORCE WHEN YOUR EX WON'T? Check THIS out.
What about SUBSTANCE ABUSE AND CUSTODY OF CHILDREN? To me, substance abuse by a parent is a form of child abuse. HERE'S WHY.
Did you know that someone who is not a relative of a child can be given parental rights in certain cases? Learn about the concept of "PSYCHOLOGICAL PARENT" HERE.
What if one of the parents want to move the child out of New Jersey on a permanent basis? CHECK OUT REMOVAL OF A CHILD HERE.
And finally, DON'T LET YOUR DIVORCE SCREW UP YOUR KIDS.
Custody issues can be emotionally difficult for all concerned. Read some or all of the articles above.
If you'd like more help, sign up here for my "Daily Dose of Divorce" email course.
I know that this information will help you.
And if you need to consult with me, video and phone strategy sessions are available by calling Valerie at (732) 845-9010.
Steve
Steven J. Kaplan, Esq.

Law Practice Specializing In
Divorce and Related Issues

5 Professional Circle
Colts Neck, NJ. 07722

www.KaplanDivorce.com
(732) 845-9010