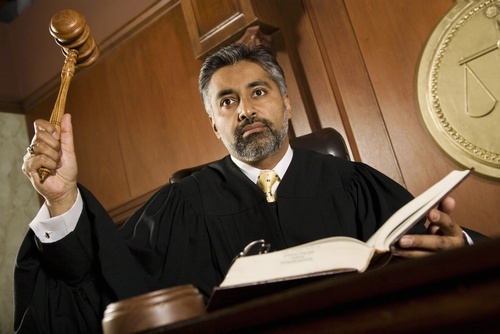 The Coronavirus has created a surge of parenting time emergencies that are crying out for an effective and immediate resolution.
But the physical courthouses are temporarily closed.
And although judges are available by phone in emergencies, many judges are not viewing these cases as emergencies.
What is needed is a quick, efficient, effective system for a parent who is being denied access to a child to have immediate access to someone who can help.
We do this when there's violence alleged, in that in New Jersey, we have the Prevention of Domestic Violence Act, which allows someone to go to court, with no notice and immediately, try to obtain a temporary restraining order.
I suggest that we should have a similar system in place for those frequent situations where the parent-child bond is threatened by one parent denying the other parent access to a child.
Just as there are judges, hearing officers, social workers, and related professionals available daily to assist someone who feels that their safety is endangered, we need a similar system with similar, predictable procedures and results available in those situations where a child is not being allowed access to a parent.
We need to be able to quickly and properly deal with situations where the priceless bond between a child and a parent is being destroyed by the immediate bad conduct of the other parent.
I believe that we should and must come up with a similar system so that a parent can come to court with little or no notice and get immediate protection for the parent-child relationship.
We have a provision known as an order to show cause which can be used in some limited circumstances, but in my experience, many judges over the last few years have become reluctant to consider most orders to show cause, thereby leaving the vast majority of people who feel that they have a crisis out in the cold -- essentially because they must then file a motion, which takes usually about a month for a judge to decide.
That is way too long in some of these cases. The bond between a parent and a child is a priceless, fragile one. It can easily and quickly be irreparably ruptured by the intentional or negligent bad acts of the other parent.
The present system works only when the particular judge is sensitive to this reality. Some judges are but an increasingly large number of judges are unfortunately not.
Let's create a new statute that will allow a parent to have an immediate hearing when access to a child is being denied improperly.
In the meantime, one way of dealing with these Coronavirus-related emergencies is for the parties to agree to hire a private arbitrator to resolve the issues.
The arbitrator is given specific power by the parties in writing to listen to their attorneys argue the case via video and to render a binding decision resolving the visitation issue.
I've been using this strategy during the current Coronavirus situation and it has been working well in many cases.
If you'd like to meet with me by videoconference or phone conference, call me at (732) 845-9010 or SEND ME AN EMAIL BY CLICKING HERE. We'll get you scheduled quickly for your "Parenting Time Strategy Session."
I'm meeting with new clients 7 days a week during this crisis. We can speak today if that is helpful to you.
When we meet by video or phone, we will carefully go over the facts of YOUR case, your particular concerns, and we will discuss the most productive ways to satisfactorily resolve those issues.
I designed this website to offer help to anyone who is willing to take the time to read the articles and learn from them.
Take advantage of these resources...spend some time going through these articles.
I promise that they will help you.
Steve
Steven J. Kaplan, Esq.

Law Practice Specializing In
Divorce and Related Issues

5 Professional Circle
Colts Neck, NJ. 07722

www.KaplanDivorce.com
(732) 845-9010