"Welcome To My Free

New Jersey Divorce Course.
This Is Where Things Start To Get Better."
by Steven J. Kaplan, Esq.
This course will give you knowledge to help you get through your divorce intact, with the best divorce settlement possible, ready to start a new and better life.
It will help you understand the NJ divorce process.
It will teach you about your options.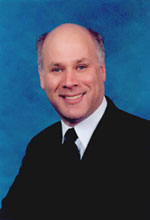 It will lessen your anxiety.
It will make going through the confusing divorce process more understandable for you.
Read my articles in whatever order makes sense to you.
But I do recommend that you start with my "Introduction to The New Jersey Divorce Process." It is a great overview of everything that you will need to know.
Let's get started...
Steve
NEW JERSEY DIVORCE COURSE
Steven J. Kaplan, Esq.
LESSON #1: GETTING STARTED
LESSON #2: COUNSELING
LESSON #3: BEGINNING THE DIVORCE PROCESS
LESSON #4: HOW TO GET TEMPORARY RELIEF FROM A JUDGE
LESSON #5: TRYING TO WORK OUT A FAIR SETTLEMENT
LESSON #6: CUSTODY AND VISITATION ("PARENTING TIME")
LESSON #7: ALIMONY AND CHILD SUPPORT
LESSON #8: EQUITABLE DISTRIBUTION OF ASSETS
How Divorce in New Jersey is Like the Old "Cheeseburger! French Fries! Coke!" Skit from Saturday Night Live
LESSON #9: ABOUT OUR COURTHOUSE AND OUR JUDGES
LESSON #10: DOMESTIC VIOLENCE RESTRAINING ORDERS
LESSON #11: GETTING READY FOR TRIAL
LESSON #12: STRESS OF DIVORCE
LESSON #13: SEVEN FINAL THOUGHTS
Would you like to receive timely exclusive NJ divorce info delivered directly to your email?